Clergy
Rabbi Joshua Ginsberg
I have been honored to serve as Beth Abraham Synagogue's rabbi since 2014. Previously, I served as the Assistant Director and Campus Rabbi of the Hillel at the George Washington University, followed by two pulpit positions as senior rabbi of congregations in Chicago and Maryland.
Hailing from Skokie, Illinois, I am a magna cum laude graduate of Loyola University of Chicago. I was ordained at the Jewish Theological Seminary in New York in 2004, where I also met my wife, Jenna, who is an ordained Cantor.
My rabbinic work has focused on making connections, helping people find meaning in Judaism and joy in Jewish living. In addition to my work with Beth Abraham Synagogue and in the broader Jewish and Dayton community, I also enjoy singing in the Dayton Jewish Community Chorale, led by my wife.
Jenna and I are the proud parents of three boys: Ranon, Elior, and Matan. We reside in Oakwood.
To reach me by email, write to: rabbiginsberg@bethabrahamdayton.org.
Cantor Andrea Raizen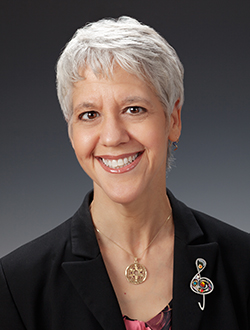 Since 2007 Cantor Andrea Raizen has served as Cantor and Director of Education at Beth Abraham. During the past 30 years, she has also held various positions at congregations in California and Colorado. She earned a Master's Degree in Education from the American Jewish University (formerly the University of Judaism) in Los Angeles, was mentored into the cantorate, and has been a member of the Cantors Assembly since 2001. She was granted the title of Conservative Jewish Educator by the Jewish Educators Assembly. Cantor Raizen is a founding member of the Dayton Jewish Chorale where she sings soprano. Cantor Raizen can be reached at: cantor@bethabrahamdayton.org.