Clergy
Rav Aubrey L. Glazer, PhD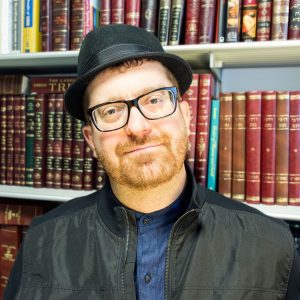 Rabbi Glazer has served as senior rabbi of numerous congregations from the west coast to the east coast, and he is also founder of Panui (San Francisco), an incubator for contemplative practice and conscious community building. Rabbi Glazer has a passion for life-long learning, creative and musical prayer, meditation and mysticism, as pathways for awakening community to the mysteries of Jewish life.
After being ordained at the Jewish Theological Seminary of America, where Rabbi Glazer also completed his MA in Jewish Philosophy, he received his PhD at University of Toronto in Hebrew Hermeneutics with a focus on contemporary Hebrew mystical poetry. Rabbi Glazer has dedicated two decades to his two pillars of interconnection: piyyut (Jewish liturgical poetry from Sephardic, Mizrahi and Israeli origins) and deep interfaith encounters. Rabbi Glazer is a lifelong learner who is a teacher in demand in many contexts, from Camp Ramah to rabbinical schools to universities and Jewish meditation retreats. Rabbi Glazer has been a fellow of both Shalom Hartman Institute and the Institute for Jewish Spirituality, as well as the Kellogg Business School for Jewish Leadership.
Rabbi Glazer's love for music and Jewish theology and philosophy can be discovered in his most recent books on Jewish songwriters Leonard Cohen (Tangle of Matter & Ghost: Leonard Cohen's Post-Secular Songbook of Mysticism(s) Jewish & Beyond) and Bob Dylan (God Knows Everything is Broken: The Great (Gnostic) Americana Songbook of Bob Dylan).
When at play, you will find Rabbi Glazer fly-fishing, hiking and meditating in nature. You can contact him at: rav@bethabrahamdayton.org
Cantor Andrea Raizen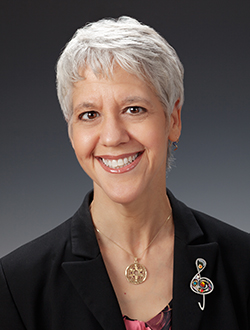 Since 2007 Cantor Andrea Raizen has served as Cantor and Director of Education at Beth Abraham. During the past 30 years, she has also held various positions at congregations in California and Colorado. She earned a Master's Degree in Education from the American Jewish University (formerly the University of Judaism) in Los Angeles, was mentored into the cantorate, and has been a member of the Cantors Assembly since 2001. She was granted the title of Conservative Jewish Educator by the Jewish Educators Assembly. Cantor Raizen is a founding member of the Dayton Jewish Chorale where she sings soprano. Cantor Raizen can be reached at: cantor@bethabrahamdayton.org.