Social Action
FOOD DRIVE IN CONNECTION WITH THE SUGAR CAMP OFFICES
In February the Sugar Camp offices joined with us to collect food for the Dayton Foodbank. With the help of Hillel students and their families, we donated over 500 lbs of food!
PROVIDING CASSEROLES TO ST. VINCENT HOMELESS SHELTER
Beth Abraham has been providing pre-made casseroles to St. Vincent Homeless Shelter on a semi-regular basis. The casseroles are kept frozen by the St. Vincent staff until needed, then they only have to take them out of the freezer and bake them. Our Beth Abra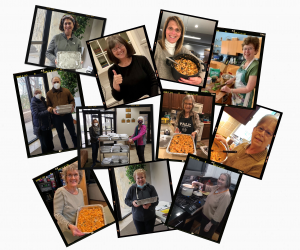 ham volunteers prepare the casseroles at home, then return them to the Synagogue for delivery to the shelter. This has been a good project for us since COVID preventions make it hard to get together for a group project.
SOCIAL ACTION AT BETH ABRAHAM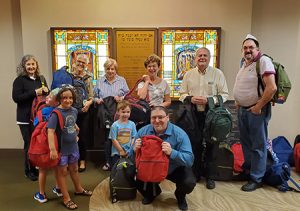 Beth Abraham Synagogue has a long and rich history of tikkun olam, of repairing the world. Through our partnerships with local non-profit organizations and other religious institutions, our congregants continually fulfill the mitzvah of performing acts of kindness and social justice as we respond to the ongoing needs of our community.
With social consciousness at the forefront of our programming, we strive to incorporate social activities into our holiday, donor and Sisterhood activities.
Community partners have included The Food Bank, Corinthian Baptist Church, CARE House, Ronald McDonald House, Clothes that Work, Montgomery County Juvenile Court, Dayton Children's Hospital, Oak Tree Corner, Dayton VA, St. Vincent de Paul Women's and Children's Center and Artemis Center.
Recently, we have supported the CROP walk to help those who are food insecure; made casseroles for the local homeless shelter, and adopted a family to donate gifts.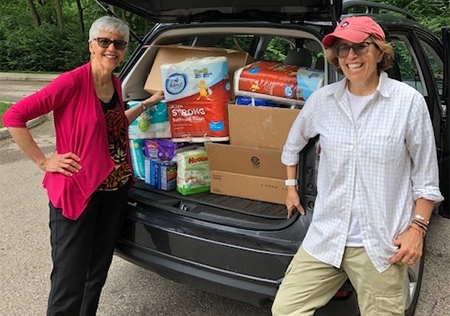 In response to the Memorial Day tornados in 2019, congregants responded to the immediate needs of the victims by collecting food, toiletries, water, diapers, cleaning supplies and paper products to those who lost their homes and in temporary shelters. Additionally, we partnered with Crayons to Classrooms to fill backpacks for children affected by the tornados. Congregants generously donated supplies and financial assistance for students to be able to start the new school year well equipped.